* Currently only supported by DroneVR for iOS
DroneVR uses the accelerometer of your phone to track head movement and steers the drone's camera pan, tilt and roll position accordingly.
This allows you to capture spectacular video shots by focusing the camera precisely on the point of interest while flying at the same time.
DroneVR's head-up display blends drone telemetry directly in your view. True stereo rendering makes the HUD float in 3D above the camera image. Telemetry information includes speed, altitude, heading, battery indicators, home point and many other useful information. On iOS devices you can include even a mini map and the phone camera view in the HUD. Two distinct HUD styles Jet and Minimal are provided.
During flight you can open a beautiful head-up menu by pressing a button on your remote controller (5D, FN or RTH). The menu allows you to control almost every aspect of your drone – from camera settings to panorama shooting or hotpoint missions. No need to take off the headset or switch to another app to capture the best shots.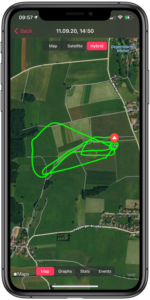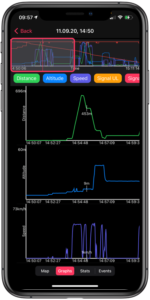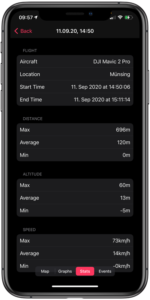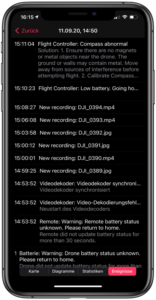 DroneVR records your flight path, telemetry data and special events while you are flying. All information is stored to log files locally on your devices. You can analyze the logs with the built-in log file viewer. You can also export the files to your Mac via iCloud or USB file sharing.
Want to fly together with friends? You can connect secondary viewer phone to your primary phone via WiFi and share the drone view. Works even between Android and iOS phones !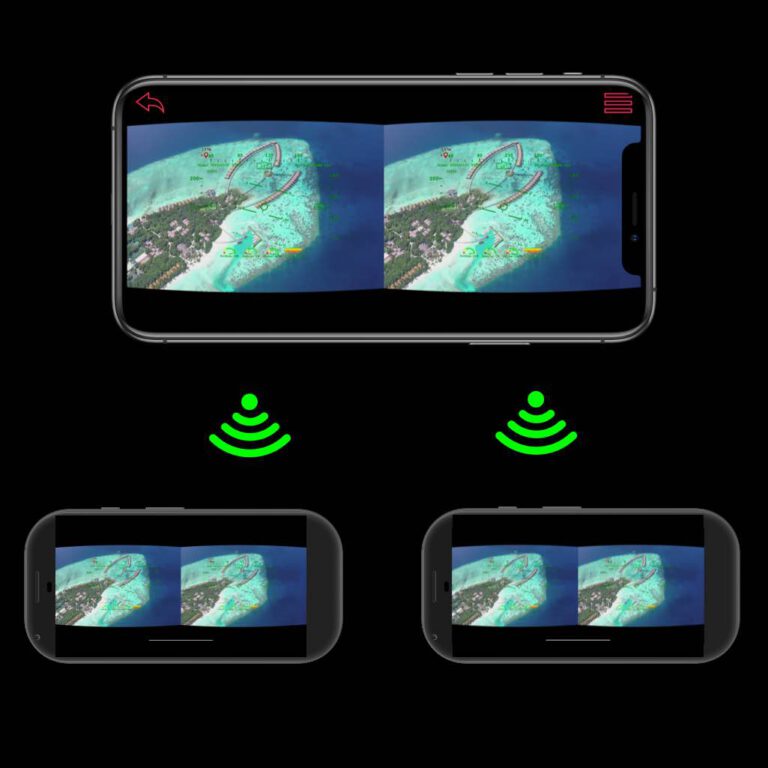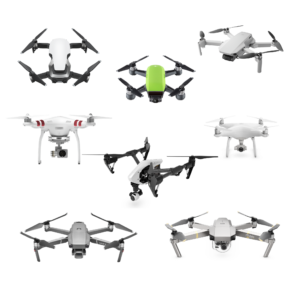 Works with DJI drones and Tello
Currently DroneVR supports the following drones: Ryze Tello (free), DJI Mavic Pro, Mavic 2 Pro/Zoom, Mavic Mini/2, Mavic Air/2/s, Spark, Phantom 4 / Pro / Advanced, Phantom 3 Professional/Advanced/Standard/4K, Inspire 1.
The DJI Mini 3 is not supported as DJI has not yet released a developer kit. Support will be added if and when a developer kit is released. 

Turn your phone into the ultimate FPV headset